Business basics grants qld – opening soon
Round 3 of the Business Basics grants qld program is set to open 9am, 16-17 May 2022 for businesses based in South East Queensland (SEQ) and regional Queensland.
The opening dates are:
Regional Queensland funding stream – 9am, Monday 16 May
South East Queensland funding stream – 9am, Tuesday 17 May
1. What is the grant?
The Business Basics grants program provides support to qld businesses to increase core skills and adopt best practice.
This support includes funded activities in 5 priorities:
Training and coaching
Professional business advice
Business continuity and succession.
2. How much is available?
Eligible businesses can apply to receive a fixed grant payment of $5,000 ex GST.
The grant is for funding activities from the above 5 priorities.
The grant does not fund activities with either:
a total cost of less than $5,000 (excluding GST)
payments made before the approval date
3. Who is eligible?
To be eligible for this grant, your business must:
not have been approved for funding under Round 1 or 2 of the Business Basics grants program
have fewer than 20 employees (by head count) at the time of applying for the grant
have an active Australian Business Number (ABN) and be registered for GST
have headquarters in Queensland and you are applying for a SEQ or regional grant depending on where your business is based (use the eligibility tool to check your location)
have an expected turnover of $300,000 or less for the current financial year
not have owners/directors that are insolvent or an undischarged bankrupt.
4. How can Rogue assist with the application?
As we are a SEQ based business that offer services funded by the grant, we can assist by working with you to develop a quotation based on your requirements within the 5 priority areas. This includes:
5. Get a quote for the grant: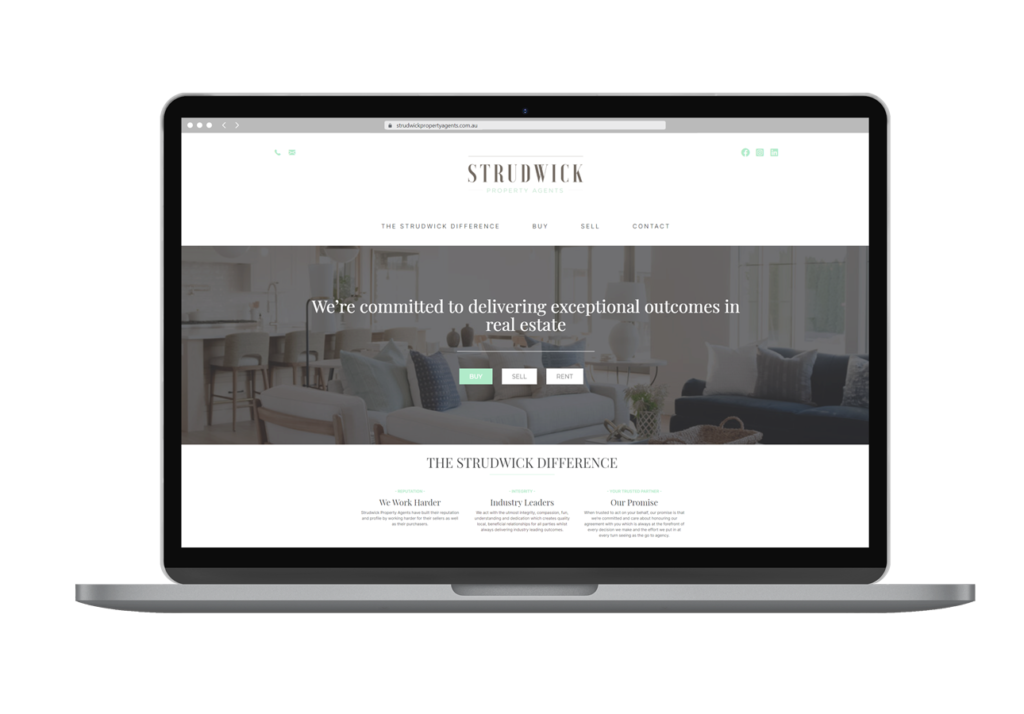 Strudwick Property Agents Website
Strudwick Property Agents Website Launched: 2021 Strudwick Property Agents have built their reputation and profile by working harder for their sellers as well as their purchasers. They are committed to delivering exceptional outcomes in the world of real estate. Strudwick Property Agents' passion is property. They pride themselves in providing their clients with the best…