4 Tips to Optimise your Web Pages for Search Engines
That's a lot for website owners to consider, on top of actually running a business – it's quite overwhelming.
Fortunately, there are some tried and true wins to optimise your individual web pages so they rank higher in search engines – or, the SERPS (Search Engine Result PageS).
For some more Quick SEO wins check out my article that goes through more strategies you can implement today.
Here are 4 tips that I suggest to our clients
Get the technical parts of your website right


None of the other tips below will work otherwise. Make sure your site:
• Has an SSL certificate
• Is hosted with a reputable, fast and secure hosting provider
• Meets current standards of accessibility and responsiveness
• Has an ability to add basic on-page SEO metadata via a plugin, widget etc

Make sure your page/s match user intent


Your page should be all about one thing: user intent.

People go online to get answers to questions, to research a problem, to learn about brands.

So – what part of the customer journey is your individual page?

You need a page optimised for every single step of the process. And you need to be clear on the value your page is offering.

Let's say you sell coffee beans online.

You may have pages to buy individual products, but do you have pages that match all the other steps a customer will take on the journey to finally deciding on you as their choice of supplier?

Don't target broad key words

The issue with broadness: not only does it not match user intent, but it's also likely to be a really competitive.

So instead of a one word search term focus, make it 3-4 words. We call this 'long tail keywords'.

In our coffee example, instead of trying to make every page of your site match 'coffee beans', do a little key word research.

On your product buy page, try 'buy coffee beans online'.

Yes, it will have a lower search volume but – it exactly matches user intent (ready to buy) and is not broad.

Optimise your page


Now you have your search term – follow a few basics below:

• Your page should have at least 300 words
• Mention the key word in the page title, URL and first paragraph
• Add the key word to the images
• Use an SEO plugin or widget to add page metadata so you have an optimised 'snippet' – this is the preview text you see in Google as below:
For more advice on SEO and getting more website traffic, read our blog our reach out for a quote.
Article Contents:
Get the technical parts of your website right
Make sure your page/s match user intent
Don't target broad keywords
Optimise your page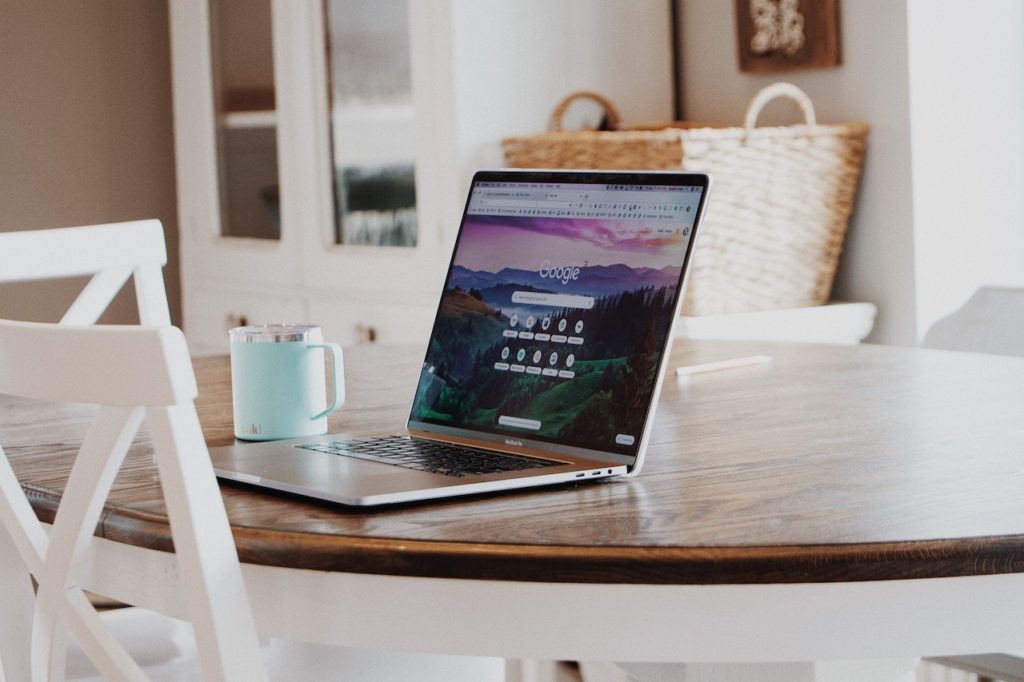 How to get your new website to show on google
A question I get asked frequently by new clients after launching their new website … "How do I get my website to show on google? I'm not getting any visits". I get the frustration. So today I'll share 5 simple tips that work for me. So, you've just launched your site. You are excited about…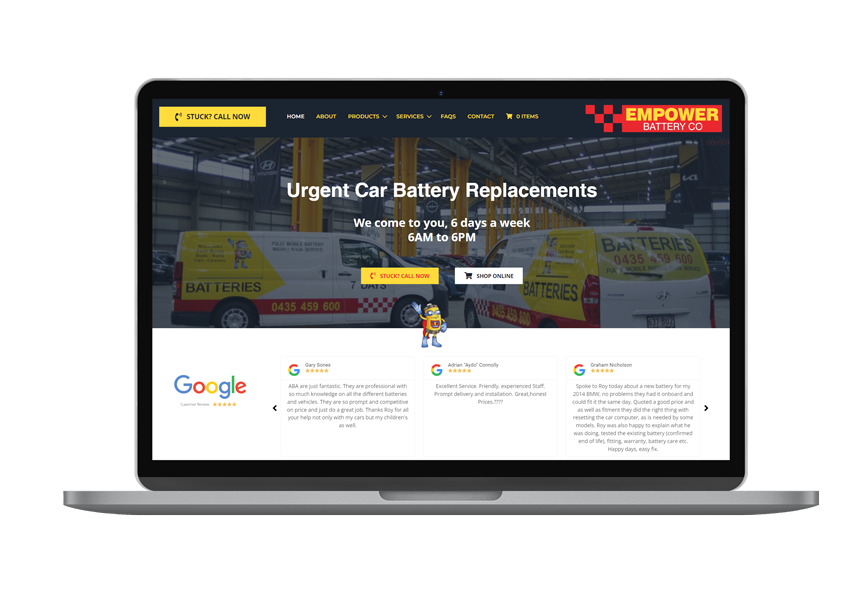 Empower Battery Co Website
Empower Battery Co Website Launched: 2022 | Project length: 3 months Empower Battery Co are an SEQ based mobile car battery replacement service run by a small team of passionate experts. Their battery replacement range includes car, truck, motorcycle, golf cart, boat, 4WD, heavy machinery, mowers and more. In late 2021 the team approached us…